Newsletter


This is the we bring staff back and add some hours! We are also going to try a "late closing" on Thursdays. We are hopeful and excited! We have missed our local quilters!!! Bring in your show and tell! We want to see what you got done during the pandemic!

New Store Hours:
Sunday: Closed
Monday: Closed
Tuesday: Closed
Wednesday: 10 am - 4 pm
Thursday: 10 am - 6 pm
Friday: 10 am - 4 pm
Saturday: 10 am - 4 pm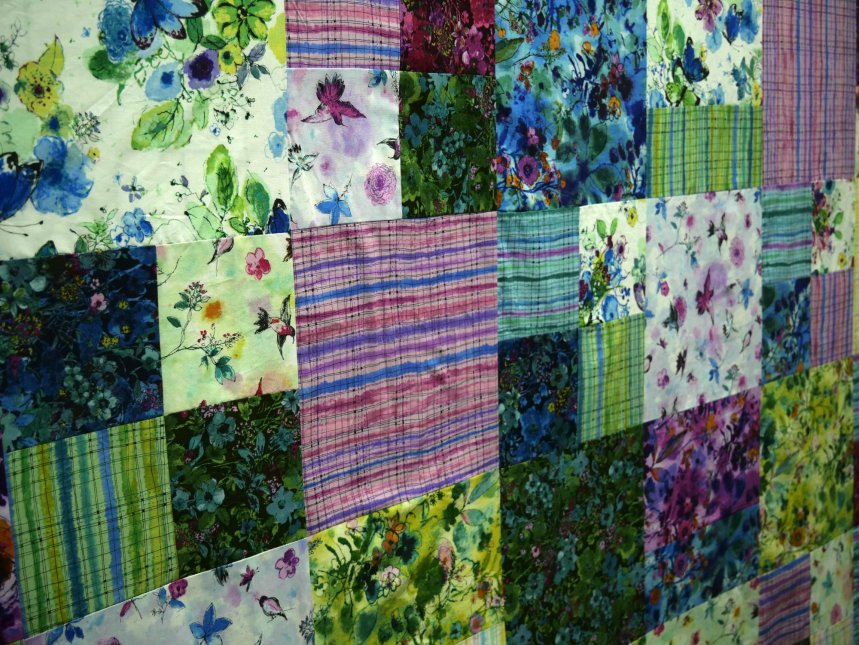 Monday March 1st - Quickest Fat Quarter Quilt Ever!
Watch here as Cindi shows this fast, amazing quilt that is not just for babies... "B Line for Baby" is a quick, easy quilt that can be made any size as each fat quarter will yield 3 blocks with no waste. It can be made in one evening with simple cutting and piecing. Purchase the pattern here... perfect when you need a fast gift!



Tuesday March 2nd - Easy Pixel Quilt!
Watch here as Cindi demonstrates how to use a fusible grid panel, quick cut squares and a pattern to create this fun quilt! If you like puzzles AND quilting... this simple technique is for you!! You can purchase easy piecing grid products here and the kit that includes the Minecraft pattern by Ten Sisters here!


Wednesday March 3rd- Fabric Patch Fabri-Chat
Tune in at 8:30 a.m. PST for our weekly Fabric Patch Fabric-Chat episode with the latest on what's new in the shop. We have answers for viewer questions, updates and more! It's time to share a laugh and a cup of coffee with the girls!!


Thursday March 4th - Bonus Newsletter!!
We didn't forget! Watch for a bonus newsletter with an extended schedule of upcoming live zoom classes and YouTube video's! We wanted to give you fair warning.... class sizes are limited! The newsletter will post at 4pm PST!


Friday March 5th - Fabric Friday
It's your favorite day of the week! Tune in at 8:30 a.m. PST to watch as we unbox our latest fabrics and notions for a sneak peek of what's new. Just like Christmas!!


Sunday March 7th - Every Quilt Has A Story
Tune in at 2 p.m. PST for another episode of Every Quilt Has A Story. This week we will feature Kim Jorgensen who, through a 4 year journey, made the Splendid Sampler quilt for herself!!


DON'T MISS OUR FABRIC PATCH YOUTUBE VIDEOS THIS WEEK!


Welcome to the world of PFAFF!